PROCOVES places corporate social responsibility (CSR) at the heart of its daily and strategic concerns.
One of the pillars of PROCOVES' policy is to pursue concrete actions in favor of sustainable development in order to contribute to global challenges.
The Engagé RSE label ("Committed to CSR" label) has several advantages for organizations engaged in mature CSR initiatives.
It is a tool for:
strategic reflection and appropriation of CSR issues ;
internal mobilization ;
management to build, structure and improve its CSR approach ;
to enhance the credibility of its CSR approach in the eyes of internal and external stakeholders.
The Engagé RSE label is based on an 8-chapter reference framework containing 55 assessment criteria that challenge the organization on all 7 principles and 7 central questions of the international ISO 26000 standard.


PROCOVES AND STGS SET THEMSELVES AMBITIOUS GOALS IN THE SERVICE OF PEOPLE, THE ENVIRONMENT AND THEIR PARTNERS.
The STGS production site joined the United Nations Global Compact in 2023 and shares the 10 universal principles grouped into 4 major areas daily:
Human rights
International labor standards
Environmental protection
Fight against corruption.
Today, STGS takes action on 6 of the 10 principles (1, 3, 6, 8, 9 and 10) and these actions are linked to 12 Sustainable Development Goals-SDG (3, 4, 5, 7, 8, 9, 10, 11, 12, 15, 16 and 17).
PROCOVES AND STGS owe their strength to their employees and the synergy of their complementary skills, which enables them to offer the best product and service to their customers.
Priority Objectives
Promote innovative career paths allowing mobility, skills development, versatility and even moving towards a new job.
Implement safe working conditions and encourage the development of know-how, management, and individual and collective progress.
Concrete examples of our commitment
Sustained dialogue based on close consultation with employee representatives.
Individual tools: job description, annual interview, professional interview every two years.
Diversity, Equality, and Inclusion
Diversity: PROCOVES and STGS created their Diversity Charter in 2023, the foundation of a socially and economically efficient company. The Diversity Charter contributes to developing a management style that respects differences and is based on trust.
Equality: PROCOVES employs 50% women and STGS 85%.
Inclusion: To illustrate this approach, PROCOVES and STGS have respectively 3.35 and 1 disabled workers.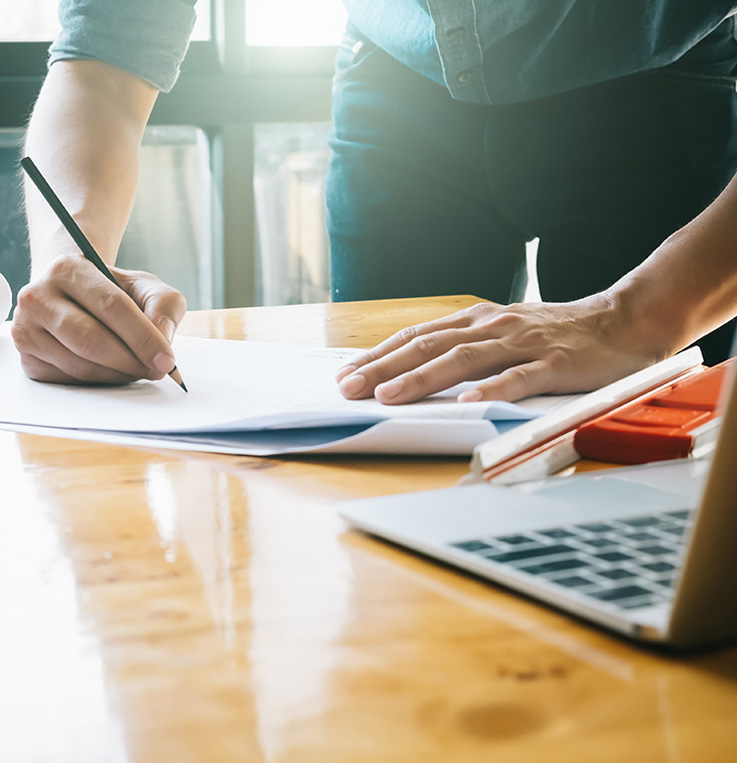 Local development
In the Auxois / Sahel region
Local partnerships (Esat – Ans – Local industries – Craftsmen)
Integration
Employment of disabled employees
Partnerships with companies with integration / reintegration objectives (Esat, Ans)
Hiring school leavers with or without qualifications
Sponsorship
Donations of protective gloves (environmental actions), donations of racks to a museum, donation of leather raw materials to a vocational school
Towards suppliers
PROCOVES is a signatory of the Responsible Supplier Relations Charter. Now, PROCOVES has obtained the "Supplier Relations & Responsible Purchasing" label (RFAR). The Responsible Purchasing Policy and the appointment of an internal mediator are the cornerstones of this project.
The RFAR approach is also deployed in Tunisia with STGS suppliers who undertake to comply with RFAR label requirements. Each supplier is aware of our purchasing policy, has signed the code of conduct in force and must complete a questionnaire on the subject of forced labor. These actions are in line with the Marmon Group's global policy.
Generalization of the OEKO-TEX label to suppliers and company partners, guaranteeing the human-ecological qualities of textiles: exemption from toxic products for the body and the environment.
Compulsory signature by all fabric suppliers of a certificate guaranteeing the unique use of authorized dyes, in accordance with the REACH regulations.
Priority given to suppliers with a sustainable development approach.
Towards customers
Recycling of used gloves: this process begins with 100% secure collection and ends with recycling and recovery.
The entire process is transparent and fully traceable.
Within the company
Procoves has dual ISO9001 and 14001 certification, while ISO9001 certified STGS has deployed the requirements of the ISO14001 standard reference.
Framework agreements with energy partners to reduce consumption and use renewable energy sources within Procoves.
Reduced packaging impact (cardboard, plastic, fabric).


This term brings together on the one hand a set of rules and procedures making it possible to ensure compliance with the standards applicable to our companies by all employees and managers, and on the other hand the values and the ethical spirit instilled by the managers and in line with Marmon group policy.
In practice, all employees must comply with the following documents:
Internal regulations
Code of ethics and business conduct
Anti-corruption policy
Procedures.
The Compliance policy of Procoves and STGS is embodied by the managers and implemented on a daily basis by the entire management team.
For any problem concerning internal control in the financial, human resources, accounting or anti-corruption rules, you can submit a report online at the following address: www.BRK-HOTLINE.com.