Procovès protect your hands and your head
« To protect operators' hands and head against serious and irreversible risks with an ergonomic design for optimal working comfort »
In order to fulfil its mission, each Procovès employee works based on these essential values :
Listening : permanently listening to our glove and hood user customers and their expectations with individual follow-up,
Curiosity : researching new solutions, capitalizing on their expertise and managing knowledge,
Passion : associating creativity and a sense of innovation to fully and effectively meet our glove user customers' needs
Accompaniment : intervening with rigour and precision throughout the relational cycle with our glove user customers
Assurance : proving our reliability through facts-based communication with our glove and hood user customers

Historical
Discover the history of Procovès
1972

The foundation of the company by Mrs Boyer - a pioneer in comfortable glove design and the distribution of PPEs.
1995

Integration in the American group Marmon, a century-long specialist in glove manufacturing.
The launch of the revolutionary glove technology Whizard.
1997

Opening of a cutting/sewing plant in Tunisia specializing in fire-fighting gloves.
Specialization in fire-fighting gloves after signing a Kevlar® licensing agreement with DuPont de Nemours.
2007

The signing of a Dyneema® licensing agreement with DSM for knitted gloves
2011
The opening of a subsidiary in Germany
2019

The creation of an all-new glove technology, ProcoTek.
The launch of a new line of industrial gloves
2020

Creation of a new range of barrier and thermal protection hoods with Nomex® Nano Flex technology
2021
Signing of a Nomex® licence agreement with DuPont Nemours
Design protection: an innovative and unique design method for PPE applied to gloves and hoods
Design Thinking is a design and innovation method for gloves and hoods. It's a way of thinking "out of the box" that supplements the engineer thinking (methodological) and marketing thinking (analytical). It's a method for gloves and hoods that prioritizes practice over theory. The objects and services designed are a formal translation of this thinking aimed at making life easier for glove and hood users and solving their day-to-day problems.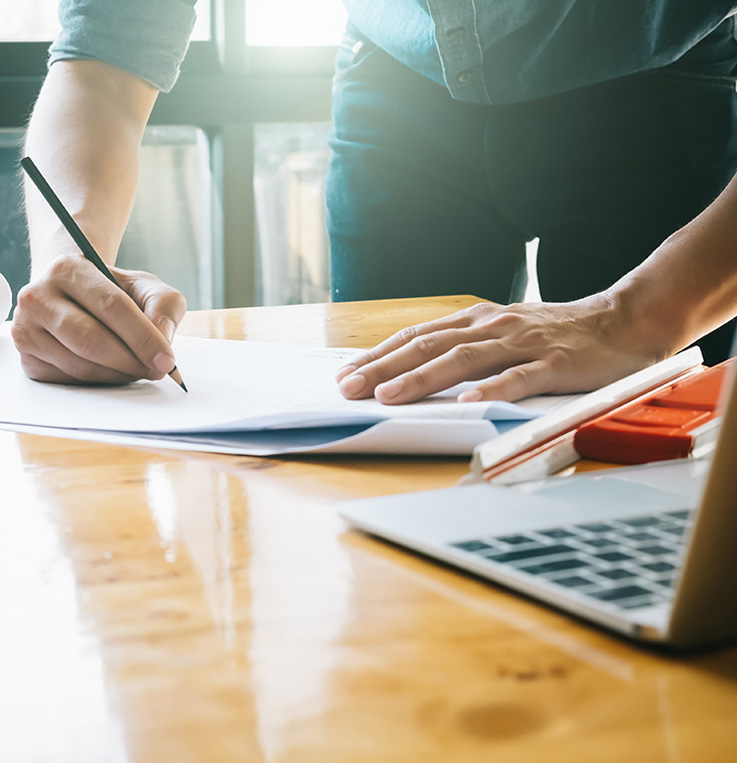 design thinking
Explore the problem
lean
Build the right things
agile
Build the thing right
At the heart of our glove and hood creation process
By assessing not only the functional but also the emotional aspects of a glove and hood, the design is aimed at solutions that create just the right balance between desirability (what people want), feasibility (what is technically possible) and viability (what is sustainable or profitable). The many yet quick iterations during the glove and hood development phase make it possible to concentrate on what is important and understand how to adapt to technical constraints.
Technology used to benefit glove and hood users' comfort and wellbeing
The adaptable and innovative technologies used by Procovès make it possible to combine ultra-innovative materials that lead to a result which fosters the glove and hood user's comfort.
Procovès thus manages its glove and hood design process
based on an innovative concept :


Procovès develops its 2 French and Tunisian factories, with a constant industrial investment, while relying on the vertical integration of the Wells Lamont Gloves Division of the Marmon group, created from 1907.


We use an 80/20 business model:
Decentralized management with precise process and activity segmentation;
A focus on market and product niches with great potential for growth;
Innovation oriented towards applications and services of added value for customers;


Effective management of the exchange of goods also implies precise and faster and faster glove and hood value chain data sharing. The "time to market" is key to a perfect balance between the glove and hood offer and demand.